Morality and the Environmental Crisis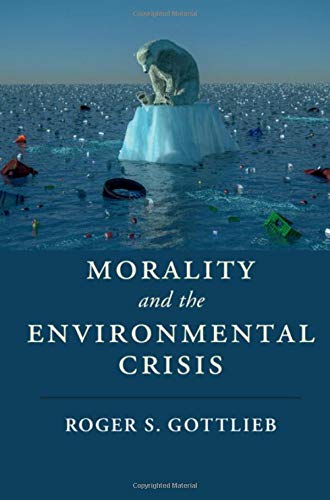 Winner of Independent Publisher's "Most Likely to Save the Planet Award"; semi-finalist for the Siskiyou Prize for new environmental literature.
The environmental crisis creates an unprecedented moral predicament: how to be a good person when our collective and individual lives are sources of immeasurable devastation and suffering. Drawing on an extraordinary range of sources from philosophy, political theory, global religion, ecology, and contemporary spirituality, Roger S. Gottlieb explores the ethical ambiguities, challenges, and opportunities we face. Engagingly written, intellectually rigorous, and forcefully argued, this volume describes the moral value of nature and that value's role in a new "ecological" democracy. The author discusses how to live with environmental despair and examines the demands and limits of individual moral responsibility. In Morality and the Environmental Crisis, Gottlieb combines compassion for the difficulties of contemporary moral life with an unflinching commitment to ethical imperatives for awareness and action.
"The wisdom of a lifetime of reflection on all the basic issues that intersect morality and the environment. This is the best – and most constructive – work I have read." Larry Rasmussen, Union Theological Seminary
"Roger S. Gottlieb is one of the most significant public intellectuals of our time … [and brings] his philosophical, psychological, and spiritual wisdom to confront the way we think about the earth and each other. Gottlieb has produced a book that everyone who cares about the future of the life on Earth should be reading!" Michael Lerner, Editor of Tikkun
"In this wise and beautiful book, Gottlieb explains how the environmental crisis constitutes a moral crisis. We have lost our way – in terms of knowing how to treat the world, be engaged citizens, and pursue meaningful lives. Gottlieb helps us navigate our confusion by inviting us to expand our understanding, compassion, and humanity. This is a generous, gem of a book." Paul Wapner, American University, Washington, DC